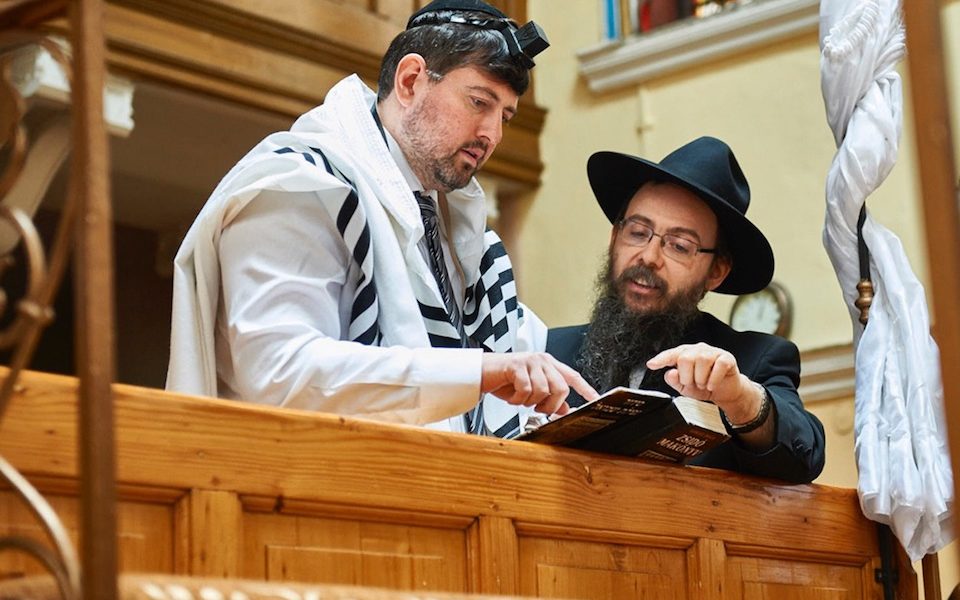 You may have followed the 2013 story of the Hungarian right-wing anti-Semitic leader Csanad Szegedi discovering that his grandmother was not only Jewish, but had survived Auschwitz. Joseph Martin's new documentary Keep Quiet probes Szegedi's subsequent exploration of his Judaism, along the way exposing Hungary's misuses of history and the still-precarious existence of its Jews.
Given a "nationalist upbringing" by his father, Szegedi had embraced far-right ideology and its attendant anti-Semitism by his teens. His mother admits that she "thought he would rather have the experience of being Hungarian," rather than reckoning with being one of Hungary's few remaining Jews. Though the film spotlights Szegedi's voice and his interviews with family members, it takes an important step back to make room for the experience of another Hungarian survivor who accompanies Szegedi to Auschwitz, and for the perspectives of young Jews who still suspect the now kippah-wearing (and circumcised) Szegedi of being a wolf in sheep's clothing.
Perhaps the film's most interesting voice is that of Rabbi Baruch Oberlander, who shepherds Szegedi toward an understanding of his history. Oberlander expresses the politician's journey in the language of teshuvah, repentance, though it's clear he understands that something much more political and social is taking place as well. "I pray," he says, "that I shouldn't be disappointed."
'Keep Quiet' opens in New York on February 17, and in Los Angeles on March 3.